Well, the Feed a Bear Rally 2 in Kelowna is nearly upon us. I have been making preparations and getting the Scooters ready for our ride to Kelowna, BC on Friday, 2 days from now. Now we did a more or less long distance dry run to Hope last weekend and put on 395 kms which is very similar to the one way distance to Kelowna. I know that I am ready, and my scoot is ready. All systems GO . I also brought my new scoot in for its first service a couple of weeks ago and to check over everything. What was supposed to be a routine ride to Kelowna with a few friends has turned into a challenge to also bring my vintage Lambretta GP200, or should I say, my previous vintage Lambretta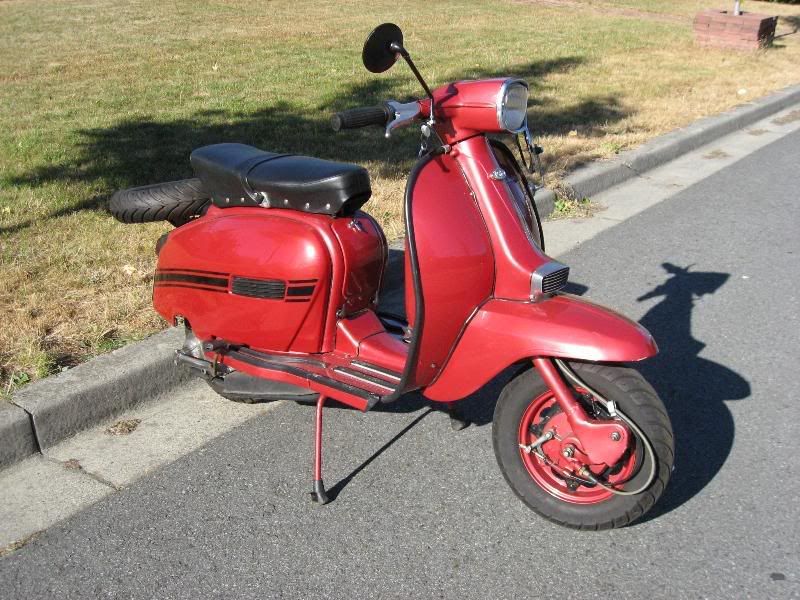 You see I have sold my Lambretta SIL GP200 to a friend who lives in Calgary, AB . The idea being that I was going to have it ready for him to attend the Scooter Rally in Kelowna this coming weekend (sponsored by Vespa Kelowna). We have just run out of time. All of our delivery options have conspired to work against us and we have just run out of time, so now my friend Kory is flying out to Vancouver on Friday morning to join us on the ride back to Kelowna.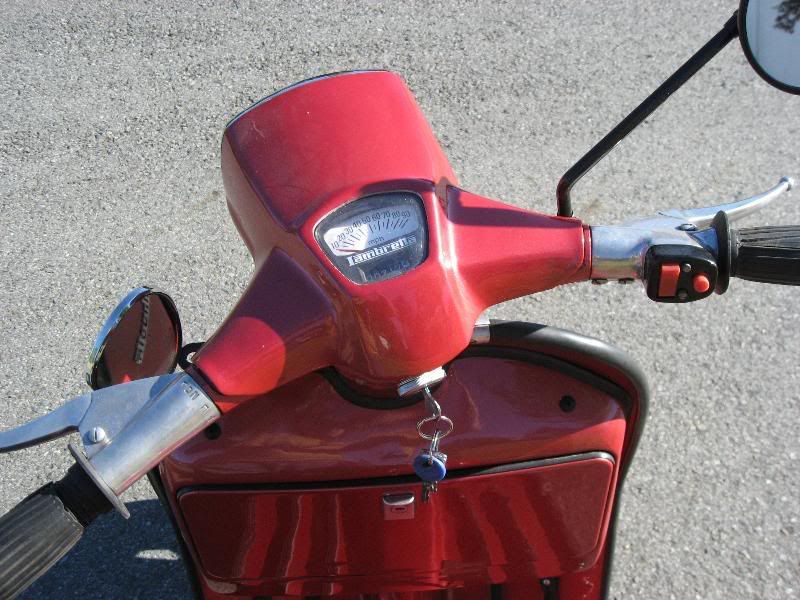 I had originally arranged for space in a friends Van, then that fell through. Others are not going, others have said "their trailer is full", no room, sorry. Oh well, it is an adventure in the making.
The scooter is a MotoItalia restoration. It has a new engine which is just at the broken in stage, everything is new so I think it should be able to make the trip, but it is, after all a vintage scooter . . . cables may break, it may overheat, who knows what else may go wrong
Kory has been doing a lot of legwork and I think that our major obstacle will be the long downhill stretches with little or no throttle as it is a 2-stroke and gets lubrication from the oil in the gas - so no gas means no lubrication. Anyway, I think we are up for the challenge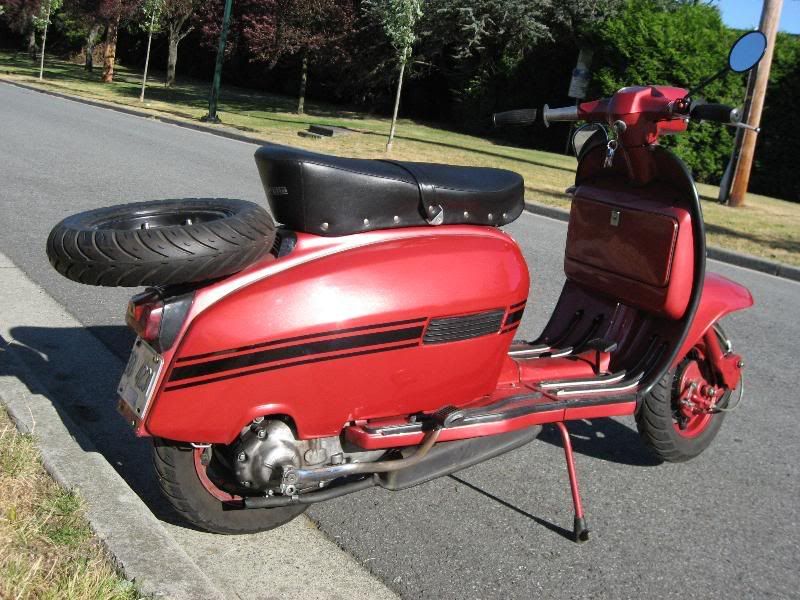 I have ridden the Lambretta a few times during the past few days and there is nothing like a manual shifting 2-stroke machine for the thrill of times past. Old technology at its best, and innovative Italian styling for its time. Old skool kool .
I may not be able to post anything for a few days (until after the weekend). Tomorrow I will be busy packing up the scoots for our Lambretta adventure. And bright and early Friday I will be at the airport to pick Kory up, bring him to his scoot and we will be on the road. I know that my Lambretta will be going to a good home and get more use than I was able to give it. Goodbye 'old friend' and I hope that you will like your new home in Calgary, AB