Today is a regular Saturday. Well, it feels like a regular Saturday but today something is different. It's not raining, nor snowing, nor is there ice on the roads. It's always refreshing to take the scoot out for a change. While it is my usual mode of transport it hasn't been easy the past few weeks. There has just been too much ice on the roads. The ice usually hangs around until mid morning which makes it impossible to commute to work. If only I could start work a couple of hours later. At the office around mid morning I look out my window and see good road conditions, but before 7am there is just too much ice around, as evidenced by the frosty windshields.
After breakfast I decided to play tourist and just skoot around town.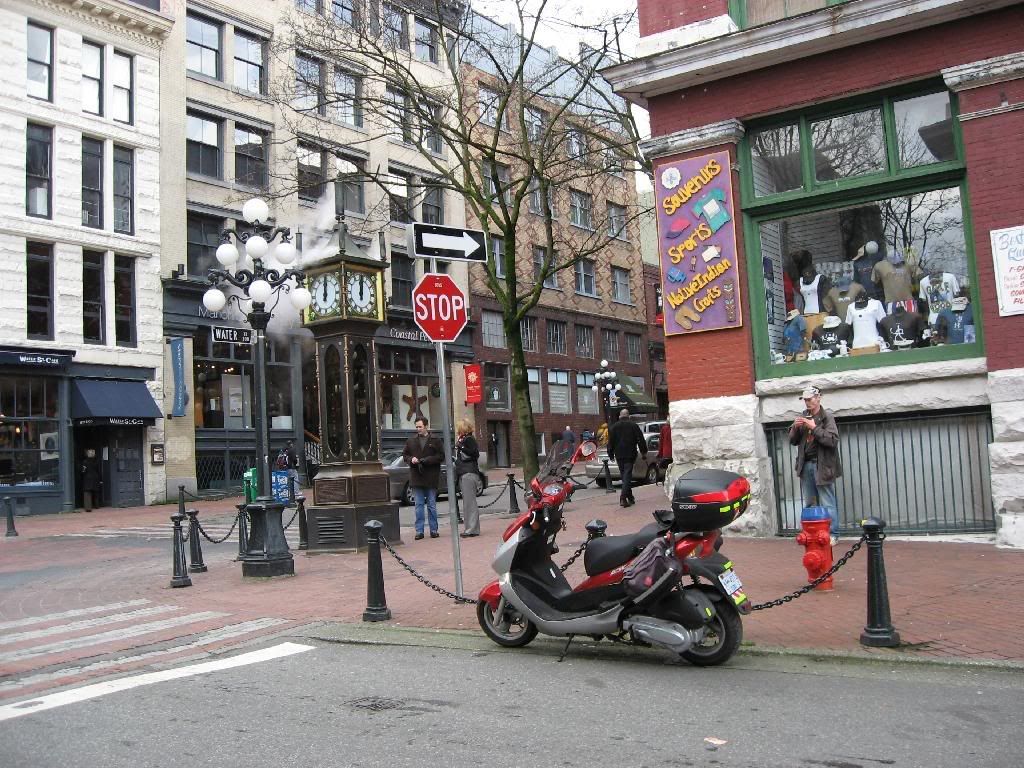 Gastown is a tourist area within Vancouver near the waterfront. Lots of shops and restaurants. you just have to be careful not to stray too far from the beaten path. I wasn't keeping track of time, but when I got to the main area it was noon and the steam clock shouted out " OH Canada " I was just in time to see the steam hissing away.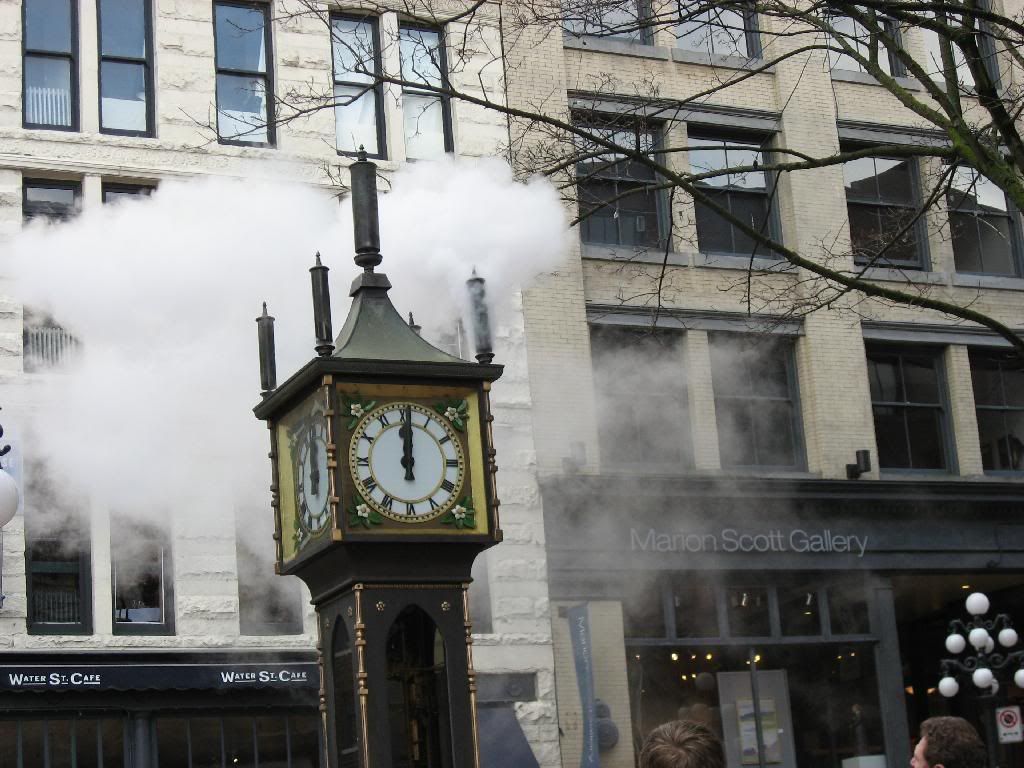 I continued my ride around the waterfront and turned down to the lower road where they are working on the new convention centre. Lots of construction and debris and signs warning pedestrians and those on Bikes to not enter. Yikes, Bikes, does this mean MOI ? However, I continued on in the darkness (no daylight down here) and finally I came to the ramp which takes you back up to street level.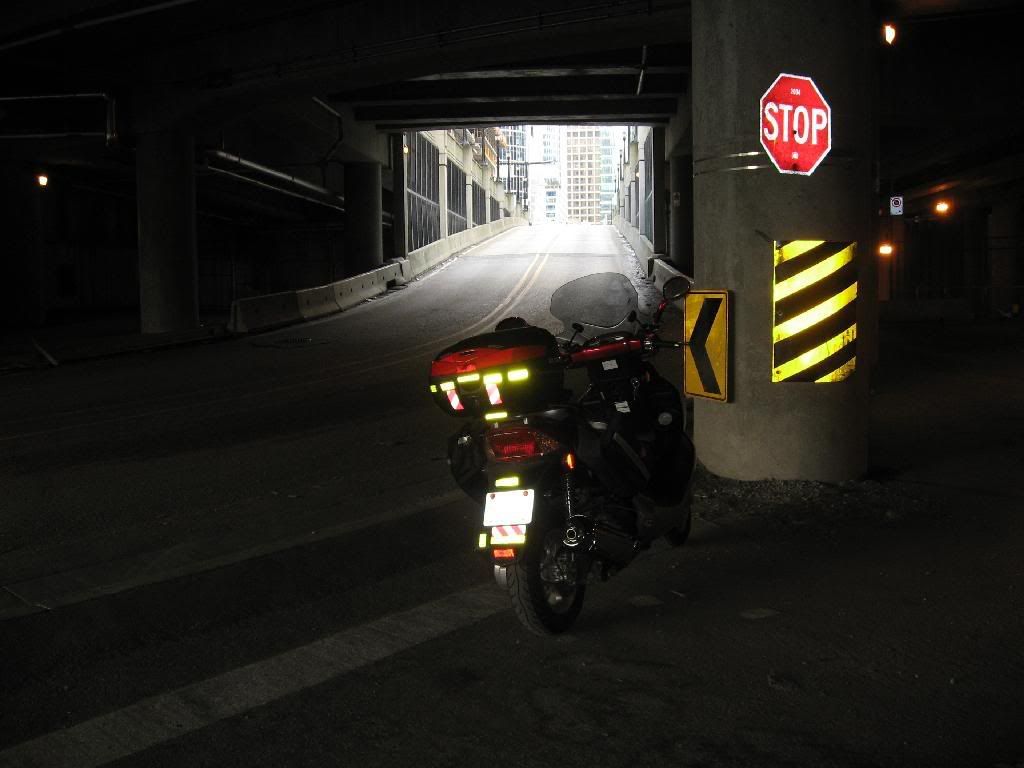 I was just skooting aimlessly around, taking it easy, looking at all the people as I went by, more or less just killing a little time so I could go to Vespa Vancouver to partake in their charity cappucinos. All in all it was a good day for getting around on 2 wheels.
When I got to Vespa. I parked with all the other skoots. Looks like I am the last one here.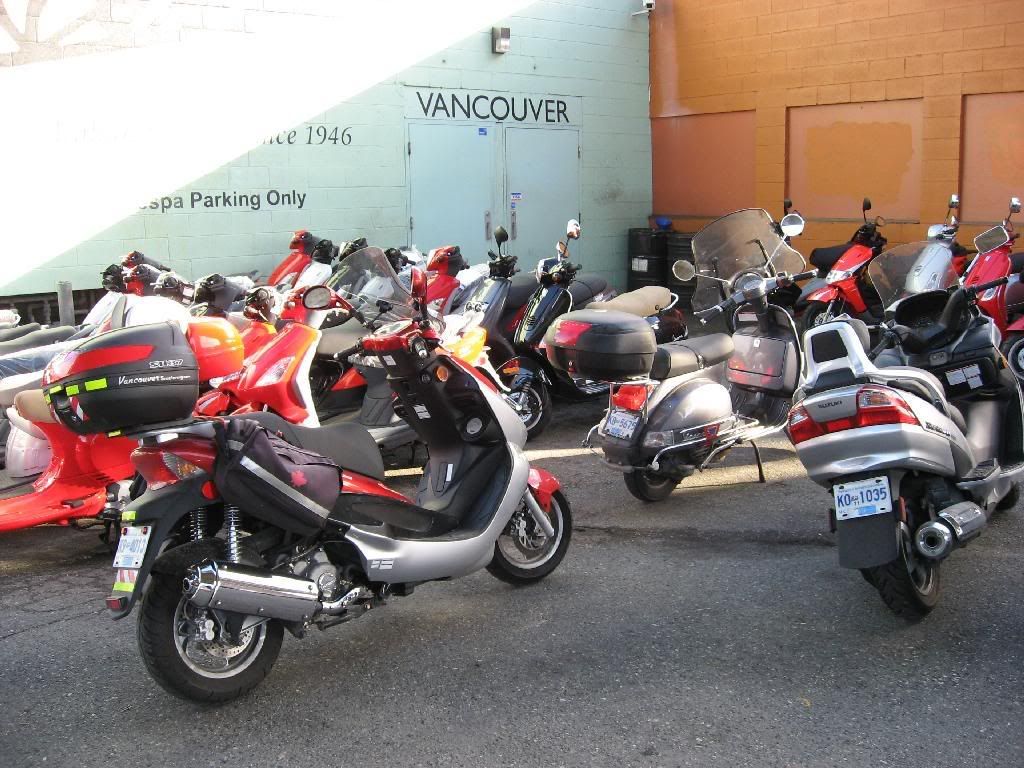 Hey guys, save me a Cappucino . One of the members of our scooter club just purchased a new Boulevard (Red goes faster), and he was grinning from ear to ear.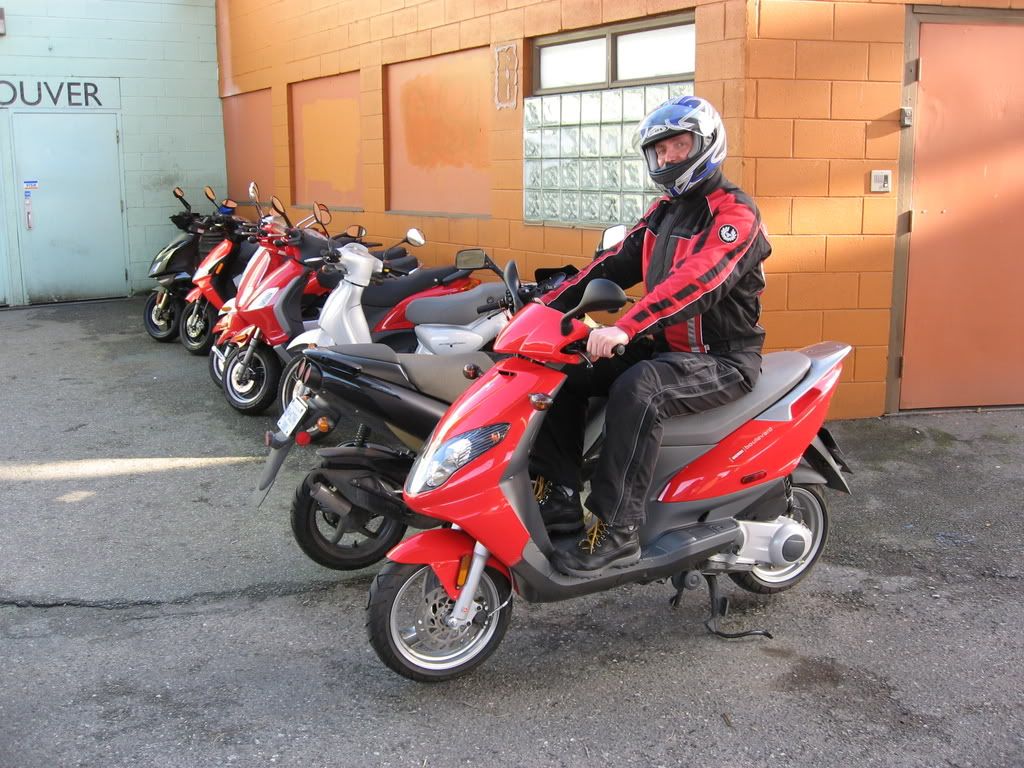 Nice scoot you have there James. Enjoy . (it's only got 124 kms) He picked it up yesterday.
All in all it was a great day today. Any day without rain is a good day this time of year. Believe me, we've had our share of bad weather and I hope that this is an omen of good things to come