Well, we've had a terrible summer. 2007 was mostly a rainy washout. I believe the weather office reported some time back that we only had 3 weekends of summer sunshine. Ohhh, if only we had some summer heat right now. The winter hasn't been all that kind either. It's hard to scoot when there's ice and snow on the roads. This is a rarity for Vancouver when it normally just rains all the time. If only the rain came back, then we could go back to our normal activities, which is enjoying the freedom of 2-wheeled transportation. My scooter commuter vehicle has been sitting idle safely tucked away just crying out for attention. If only the ice would go away. I can hear my scooter whimpering every time I get into my car. "please take me", but not until the temps go above freezing. I miss my daily commute to work on the Scoot
I'm new to actually blogging, but I have read a few and thanks to Robert, the Reverend, I'm giving it another chance. I'm still trying to navigate here and there, and there's still the matter of actually posting a pix now and again. As a Chinese fortune cookie philosopher once said, "
a picture is worth a thousand words
".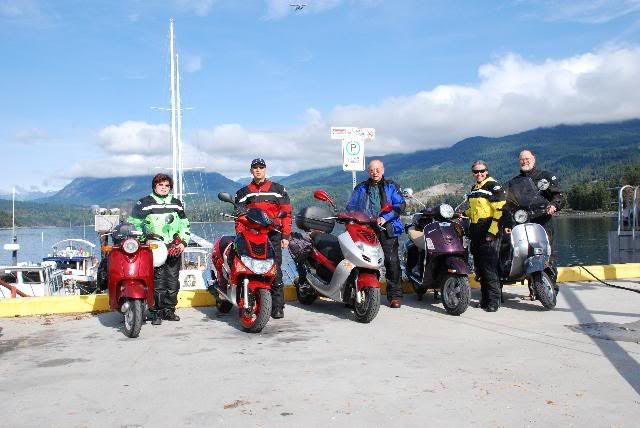 Here a snap of some of our scooter gang on a day trip to Gibsons/Sechelt on a cool October 8th, 2007 Thanksgiving Monday. Ahh, the memories of a good fall ride, combined with 2 ferry crossings. Look ! No Snow. Only 6 more weeks until Spring. (
Group: L-R; Yvonne, Mark, Bob, Emilie, Robert)
For now content to bring back the memories of last seasons past. The reality is that Winter has settled in and is not going away fast.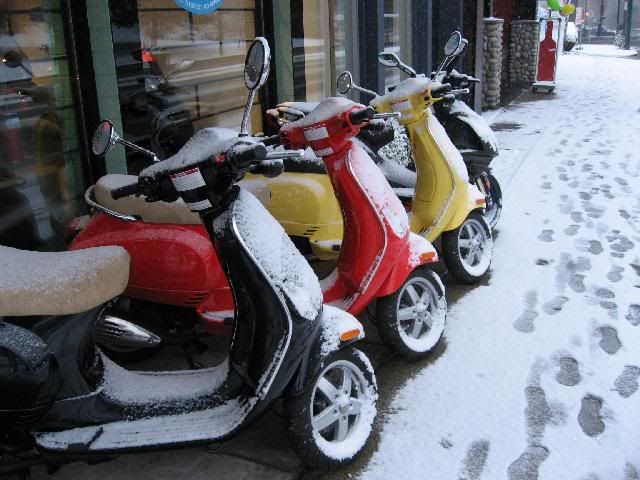 And to the prospect of a better riding season to come. 2008 is destined to be another great year of renewed friendships and life in the slow lane. A time to conquer new adventures, explore new roads and to breathe in new scenery.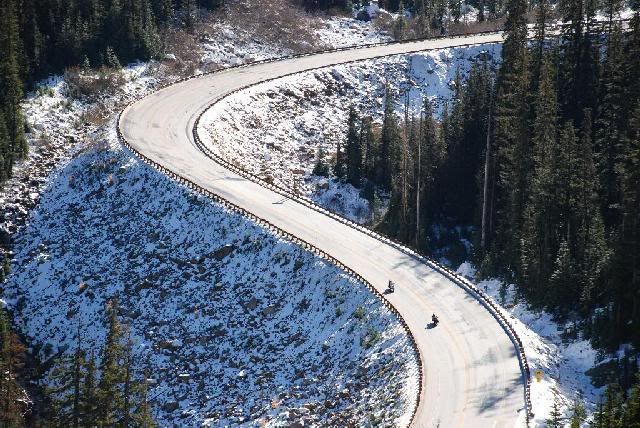 This S-curve is just east of Washington Pass,
Cascades Hwy 20 between Diablo and Winthrop, Wa.

Thanks for reading,
bob